Syllabus week is over and the semester is in full swing for all the college students in the Quad Cities, which means it's time to get down to brass tacks — figuring out who is going to be THAT person in class.
Now this list doesn't cover all the personality types you'll find sitting next to or behind you. But they are, without doubt, the most annoying and obvious. And if I were you, I'd make sure you aren't any of these people.
1. The person who doesn't respect the unwritten seating chart
We all know the person. The one who sits in a different seat every class, which inevitably will lead to them sitting in your seat at one point. Now there aren't assigned seats in college, we all know that. But after the first (maybe the second) day of class, seats are pretty much set. You have your seat. You sit there every time. It's just an unwritten rule that should never be violated.

2. The texter/Facebooker
You aren't sneaky, bro. We all know that you are texting as you hold your hand underneath your desk and look down every time your phone buzzes. The teacher knows. We know. You just, apparently, don't know we know. And it makes you look a little silly.

3. The know-it-all
Now, the key to this person is that they don't actually know it all. They really know next to nothing, but they still think it's super important for everyone in the room to listen to their voice rambling on for 10 minutes as they pontificate on that nothing. This person is extra annoying if your teacher lets them do it. Seriously, professor: Stop calling on them every time they raise their hand.

4. The group project slacker
First off, can we just establish that professors who assign group projects are possibly the actual spawn of Satan? Group projects teach us zero life skills aside from how to revile our fellow human being. Because in life, people are expected to pull their weight or be fired — or evicted. But the group project slacker doesn't do jack squat and still benefits off the grade of everyone else in the group, who did their part despite this person's lazy snacking on Doritos in his dorm instead of attending group meetings. If you've ever done a group project (and if you've done more than one semester in college, then you've done a group project) you have either wanted to murder this person or you were this person. If you're the latter — really?

5. The over-achiever
This is the person who reminds the teacher when they forgot to assign the homework (WHY would you do that?) or turns in their 10-page paper one week early, ensuring everyone in the class watches them waltz to the front and hand it to the professor. This person never goes out during the week, or on the weekends, because she actually thinks college is for learning. But she's also the kind of person who could spend zero time studying and get good grades (like the time she decided #YOLO and went to the bars and then complained about getting an A on that test she didn't study for. Like what.)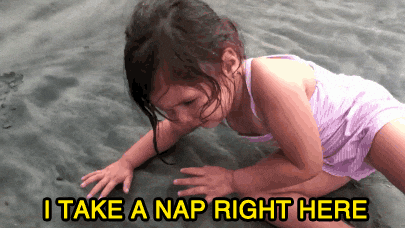 6. The partier
This person will be pegged as being in a fraternity or sorority, whether or not they are. They might come into a morning class drunk or extremely hungover once or twice and you swear they always smell like weed. They've invited fellow classmates to a party on more than one occasion and might even be caught with a flask once or twice before class starts. Strangely, though, they somehow manage to turn in all their assignments on time.
Have an idea for a listicle? Moroney may be contacted at kmoroney@lmtribune.com or at (208) 848-2232.